Hi Gorgeous!
You better stay gorgeous and stay away from fake cosmetics. 😛

So I can see a lot of ladies raving about how Global Village has become so exciting now and lots of very affordable cosmetics from U.S are available. On top of that, they are so happy to be among the first owners of Urban Decay Naked 4, 5 and 6

I just don't know whether to laugh or hit my head against the wall. Read this post and it is up to you to decide, if they are worth buying.
So we have two types of women here.
Those that know about the Naked palettes- Now they are totally to be blamed. Why? Because they know about the brand, then they must know about the price too. Now when you are into these shit, you actually would at least know how many Naked palettes are there. If not, the price is enough to show the red flag. If something is sold for AED250 above originally and you find one for aed20 or even aed100 , won't you just wonder why would it be so cheap? Must be expired ? OR maybe there is actually something wrong. Do your research!
Those who do not know about the brand at all- there are those very "innocent" ladies, who aren't exposed to branded stuff at all and would just buy anything that is very affordable. Can't blame them.
With all that being said, there is really no excuse to getting yourself into trouble. One should be very careful with what they eat and apply on the skin. So, always do your research and use that precious common sense in these matters.

Before getting into makeup , I too was attracted by the M.A.C lipsticks that were sold out for aed20 by Facebook sellers but never did I get the guts to actually order because the cheapest lipstick I ever bought was aed40,that on sale from the drugstore range like L'oreal, Maybelline etc. So buying something less than that, that too online was a big no for me. But sadly, until now I see many women taking interest in those products and so was the idea of this post,born.
Today I'll be sharing with you the danger of using fake makeup products. There are many fake products out there like bags, shoes, dresses, jewellery but nothing more dangerous than the counterfeit makeup and perfumes. They contain very harmful ingredients such as HIGH AMOUNT OF  MERCURY, ARSENIC and LEAD that leads to different skin reactions, allergies , disease and even the killer, skin cancer. Did I mention that these cosmetics also contain RAT DROPPING and the perfumes contain HUMAN URINE? I still remember watching a video showing the factory where these deadly products are made.
Which brands are counterfeited?
Almost all brands that are popular, high-end that has the highest selling rate in the market!
How to spot fake cosmetics and perfumes?
Price- anything too good to be true is alarming
packaging- fake ones will have very cheap packaging
unauthorized sellers- always do your research regarding which brands sell their products through legal distributors only and if you are buying from an online seller on Facebook, make sure to order from a recommended person.
KEEP IN MIND, BRANDS SUCH AS M.A.C , BOBBI BROWN, DIOR, YSL ETC ARE VERY COSTLY AND NO FACEBOOK SELLER CAN EVER HAVE THEM IN BULK(THEY CAN'T AFFORD, IF THEY DID , THEY WOULD RATHER BUY A TRADE LICENSE AND OPEN A PROPER SHOP) AND SELL FOR AED 15 TO 20. NOT EVEN AED50!!!
Buy from drugstore if you want cheaper Original Wet n Wild sounds way better then Fake Urban Decay Naked!!
CLICK THE IMAGE BELOW FOR THE DETAILS OR READ HERE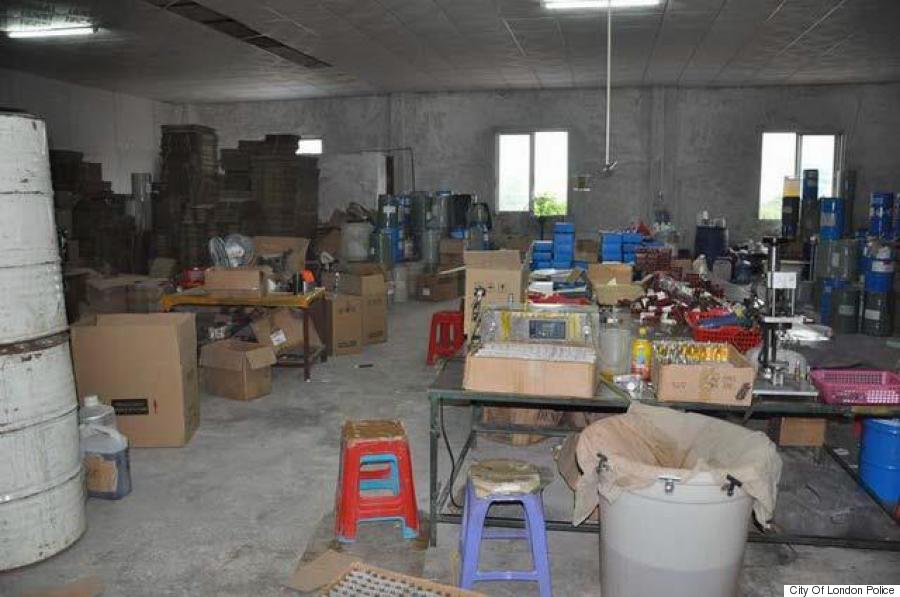 *Image linked to Huffingtonpost.ca*